---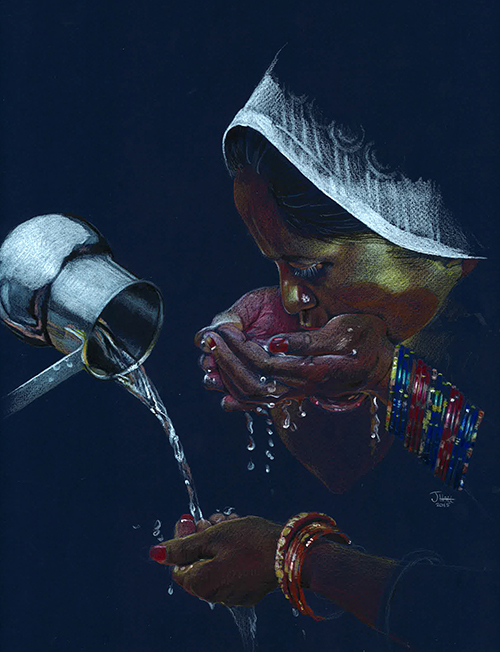 ---
'Lady Drinking Water'
---
I stopped at a small village in India to wander around the market during Holi and came across a small well. As it was around midday a man was drawing water from the well and handing it out to all those who where thirsty. A group of ladies come over and he duly handed them water from his stainless steel pitcher. I took several photo's as they drank and produced this portrait from them. This portrait is part of my 'Indian Faces' portrait series.
---
Available products for this image
Product
Price(ea)
Qty
Original
SOLD

Lady Drinking Water - Framed and double mounted pencil portrait of an Indian lady drinking water from a well during Holi. This portrait is part of my 'Indian Faces' series (32.0cm wide by 44.0cm tall - framed).

Send this image as an eCard
FREE
-
---
If you have any comments or suggestions regarding the usability of this page or its content please email them to the Jason Hall Art Webmaster.
---