---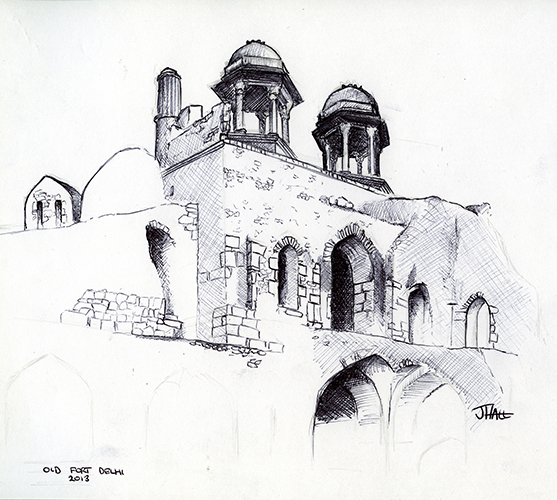 ---
'Purana Qila (Old Fort) in Delhi'
---
Purana Qila' (Old Fort) is one of the oldest forts in Delhi. The fort, which can trace its history back to the 6th to 12th century BC, was the inner citadel of the city of Din Panah during Humayun's rule. The founder of the Suri Dynasty, Sher Shah Suri defeated Humayun in 1540 and renamed the fort Shergarh. Purana Qila and the city that grew up around it flourished as the "sixth city of Delhi". This is a pen sketch of southern most gate of the city known as the Humayun Gate.
---
Available products for this image
| Product | Price(ea) | Qty | |
| --- | --- | --- | --- |
| Send this image as an eCard | FREE | - | |
---
If you have any comments or suggestions regarding the usability of this page or its content please email them to the Jason Hall Art Webmaster.
---