---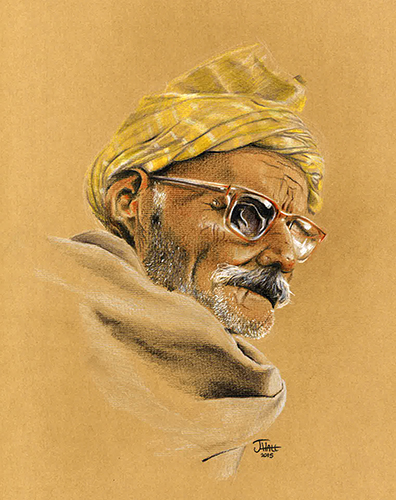 ---
'Old gentleman giving directions'
---
I love driving in India, the traffic is chaotic near towns and cities but much more relaxed in the countryside. During my first trip to Bundi in Rajasthan we were, as usual, stopping to look for anything of interest and needed to find our way to a large palace that we could see from the road. This old gentleman, sat in the shade on a verandah outside a simple whitewashed house smoking a hookah gave us the directions we needed. This portrait is part of my 'Indian Faces' portrait series.
---
Available products for this image
| Product | Price(ea) | Qty | |
| --- | --- | --- | --- |
| Send this image as an eCard | FREE | - | |
---
If you have any comments or suggestions regarding the usability of this page or its content please email them to the Jason Hall Art Webmaster.
---