---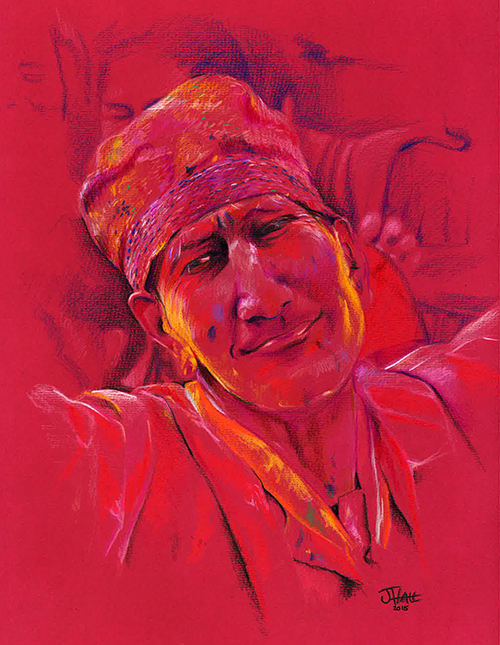 ---
'Hindu Devotee'
---
The festival of Holi is probably the happiest festival in the Indian calendar. I have been fortunate enough to attend this festival several times and given the chance would keep going year after year. Every time I have been I have seen amazing sights and as a result have some lovely memories of this festival. This portrait is of a Hindu devotee, covered in coloured powder and lost in worship amongst a large crowd playing Holi in a temple near Barsana . Another portrait that is part of my 'Indian Faces' series.
---
Available products for this image
| Product | Price(ea) | Qty | |
| --- | --- | --- | --- |
| Send this image as an eCard | FREE | - | |
---
If you have any comments or suggestions regarding the usability of this page or its content please email them to the Jason Hall Art Webmaster.
---