---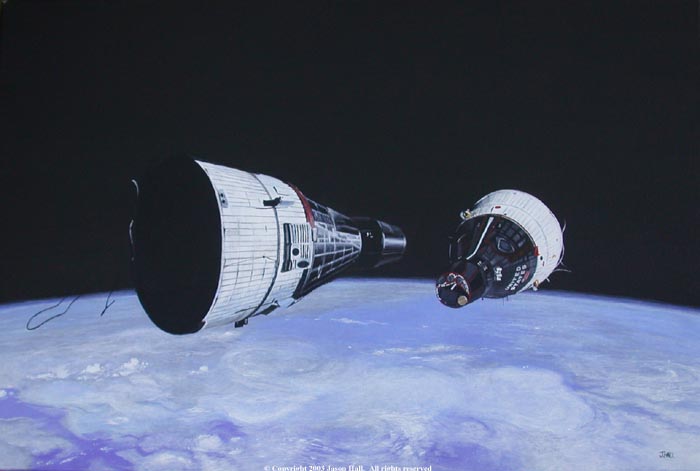 ---
'Rendezvous'
---
On December 15, 1965, Gemini VI and VII met for the first rendezvous in space. The crew of Gemini VII were Frank Borman and Jim Lovell while Walter M. Schirra, Jr. and Thomas P. Stafford crewed Gemini VI. 'Rendezvous' commemorates this historic space first.

This painting was exhibited at the Guild of Aviation Artists Annual Exhibition held at the Mall Galleries, London, in July 2004.
---
Available products for this image
| Product | Price(ea) | Qty | |
| --- | --- | --- | --- |
| Send this image as an eCard | FREE | - | |
---
If you have any comments or suggestions regarding the usability of this page or its content please email them to the Jason Hall Art Webmaster.
---