---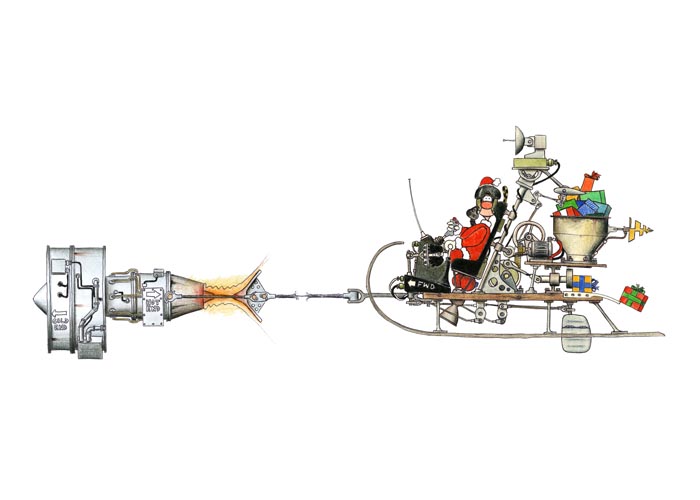 ---
'The Real 'Red 1''
---
It's a little known fact that Father Christmas spends most of the year training with the Red Arrows to make sure that his flying skills are in tip top condition for Christmas. He frequently helps the Reds with their airshow routines and in emergencies will even stand in for members of the team. With this support it's no wonder the Red Arrows are the best display team in the world.
---
Available products for this image
| Product | Price(ea) | Qty | |
| --- | --- | --- | --- |
| Send this image as an eCard | FREE | - | |
---
If you have any comments or suggestions regarding the usability of this page or its content please email them to the Jason Hall Art Webmaster.
---