---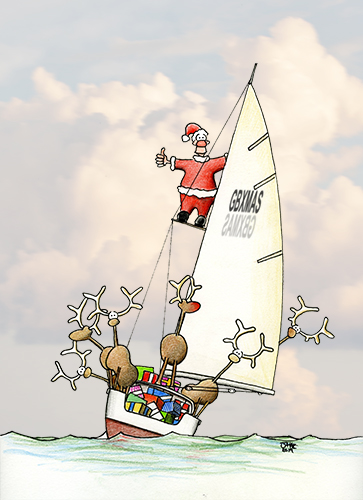 ---
'Santa and reindeer on a yacht'
---
In his spare time Santa (and his reindeer) love to relax by getting away from it all. Yachting just so happens to be one of their favourite pastimes.
---
Available products for this image
Product
Price(ea)
Qty
Greeting Card
OUT OFSTOCK

A Portrait Greeting Card (115x178mm - including envelope)

Send this image as an eCard
FREE
-
---
If you have any comments or suggestions regarding the usability of this page or its content please email them to the Jason Hall Art Webmaster.
---